Covid-19 Update
We're Open!

We have been very busy working behind the scenes to ensure the government guidelines are met and a safe environment is provided for both staff and customers at Hundith Hill Hotel.
We have implemented many changes throughout the hotel a few of which are below.
Social distancing measures have been put in place throughout the hotel
Numerous hand sanitising stations have been placed throughout for both guests and staff
Additional training for staff has been provided
Rest rooms are cleaned on more regular basis but please be aware when visiting the rest rooms there may be others nearby
Adequate outside seating available for both drinks and dining (table service provided)
Main dining area will be the Wallace Function Suite providing adequate social distancing
Food and bar services will be by table service only
All staff members now wear the appropriate face coverings.
Once seated you will be required to complete contact details as per government guidelines
Limited menus will be available for the time being
All bedrooms and lounges within the hotel have always been thoroughly cleaned to a high standard and maintained on a regular basis. We are however taking extra measures to ensure rooms are completely sanitised after each guest stay
Due to the limited space we will have available we now recommend that you call our reception and reserve a table for a specific time of service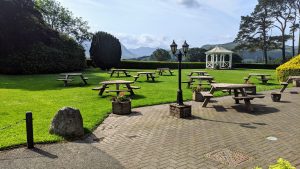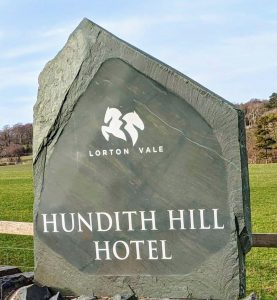 If you have any queries or would like any further information please do not hesitate to contact a member of our dedicated reception team on 01900 822092.
This page will be updated regularly
Look forward to seeing you all soon!